Jessica contacted me in regards to capturing copies of here art work which could be used for printed reproductions. In addition to this she required images that could be used for her new website as well as for social media.
About Jessica:
Jessica Baron is an artist based in Ballydesmond, Co Cork. Originally from Canada, she visited Ireland some 15 years ago and never left. Surrounded by inspiration, brightly coloured boats, towns and landscapes feature heavily in her oil paintings which have sold internationally. Bold colours and contrasts, full texture and perspective define her paintings. "Impressionist oil painting of Ireland and beyond."
The artwork, which varied in size, required a different approach than the images for promoting herself. So after a preliminary meeting to establish where we would take the photos and how,  we split the time between a studio based setup for the prints and an almost photojournalism approach to the working shots, utilising studio lighting in both cases in order to get the most out of the images.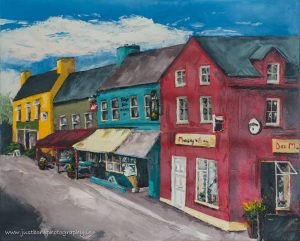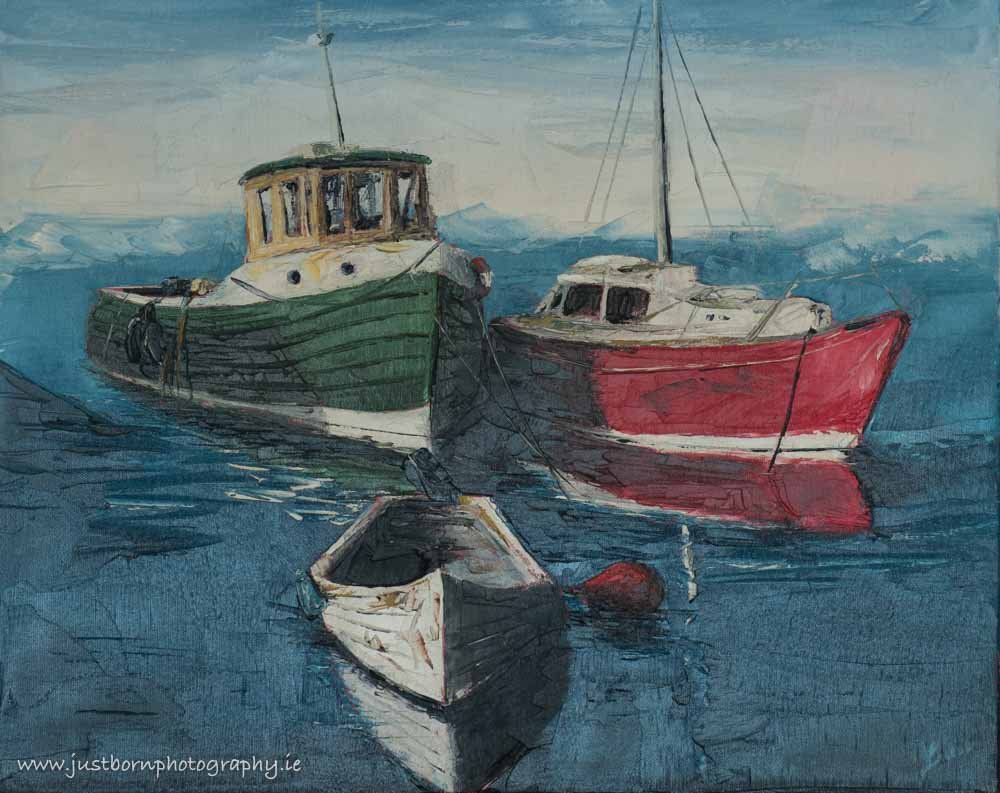 We established in our preliminary meetings that it would be best to capture Jessica whilst working on actual artwork she was in the process of creating. Watching the process helped me find oppertunities for images.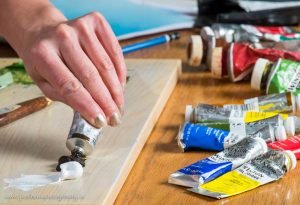 We also identified an outbuilding for capturing some of the shots due to the textured walls. This was great for portrait type shots of Jessica in her element.
Many thanks to Jessica for the enjoyable shoot and I wish her well on her new exciting website and on her future endeavours.

http://www.jessicabaronartist.com – Original pieces and print reproductions available.